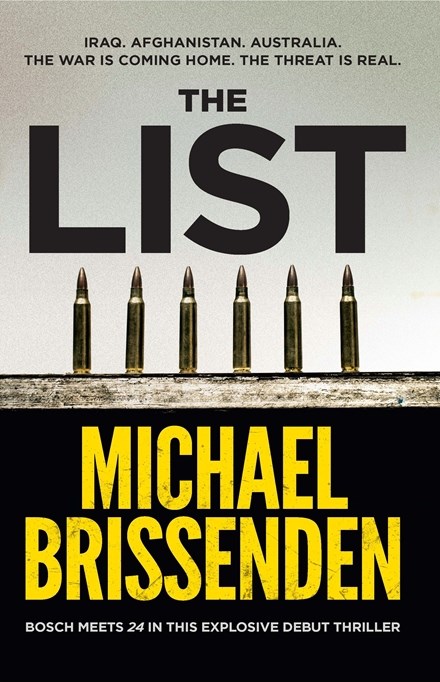 Walkley Award winning political correspondent Michael Brissenden's first fictional work 'The List' is a dark tale of domestic terrorism, tapping into the racist flashpoint of the Cronulla riots & the increasing threat of Sydney-raised jihadists.
In conversation we discuss his life in Moscow covering the insanity of the Yeltsin regime; the draw of young Australians to the Yugoslav wars; the balance between media & Government agendas; and the need for absolute truth in reporting.
The List is an entertaining and confronting Sydney-based thriller, asking what happens when Australians who fought on both sides of the Afghanistan war return with individual missions of revenge.
Challenging the conventions of Australian thrillers, Michael has ignored the landmark-settings and  looked to the multicultural hubs of South West Sydney and the white-bread streets of Cronulla to fuel his story of an oncoming terrorist plot and political cover-up.
For those looking to understand the drivers of the Government's response to local terrorism and the flashpoints of modern media coverage, The List should be for you.
Listen via:
iTunes:
https://itunes.apple.com/au/podcast/conversations-with-writers/id1223836262?mt=2#episodeGuid=bc539d61-9d1e-45cc-ad34-8669f7aac3ec
Stitcher Radio: http://www.stitcher.com/s?fid=138618&refid=stpr
Online via Whooshka: https://player.whooshkaa.com/shows/conversations-with-writers