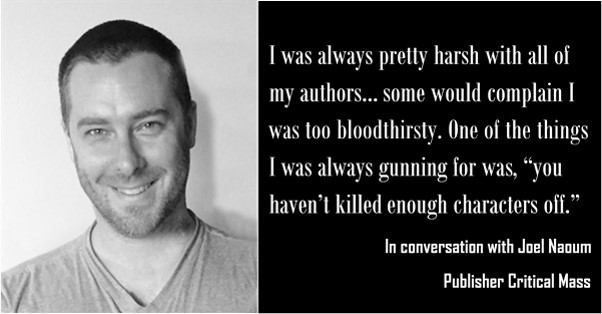 Publisher Joel Naoum has been editor, adviser and disciplinarian for many of Australia's biggest authors, advising them to kill more characters and turn their work in on time.
A herald for the birth of digital publishing and the proliferation of e-books, in conversation Joel shares what it takes to find, nurture and influence the next generation of bestsellers.
He also looks back at the seismic shift in the economics and distribution channels of traditional publishing.
This episode is a slight change in direction for our show, as we look at the people behind the pens and keyboards responsible for the words you love to discover.
Nonetheless, Joel is a writer in his own right, having previously composed a detailed analysis of the e-book market at the peak of its powers.
You can find Joel at www.critmassconsulting.com and our episode is available on iTunes, Stitcher Radio and Whooshka.
iTunes link: https://t.co/wkH82EevJ4
Would love to hear what you think.