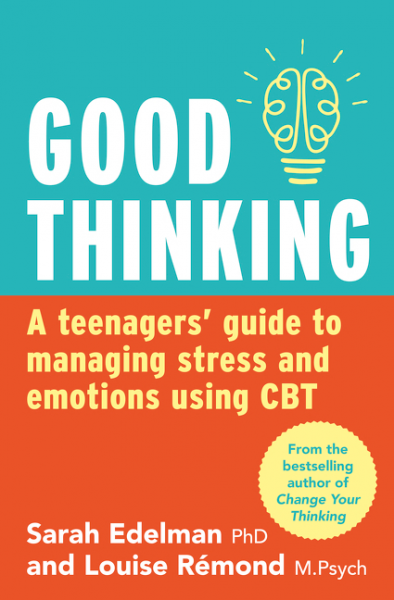 According to recent studies, one in four young people are at risk of serious mental illness. The issues of body image, coping with stress, school and studying identified as the key drivers of concern.
In response, Clinical Psychologists Dr Sarah Edelman and Louise Remond have authored Good Thinking – a teenager's guide to managing stress and emotions using CBT (Cognitive Behavioural Therapy). An evidence based guide to changing how teenagers think to improve the way they feel.
In conversation Sarah and Louise discuss the multiplying issues affecting teens today, the impacts of comparisons in a world of instagrammers, the terrible power of perception over reality and most critically, how to quickly acquire the skills to challenge anxiety, depression and anger.
Sarah is the best selling author of Change Your Thinking and Louise was for many years the professional voice of Dolly Doctor in that bastion of teen advice Dolly magazine.
This is an important conversation about the thoughts we use to define our perception of the world, influencing who we are and what we focus on.
There's a lot here for anyone of any age, and Louise and Sarah challenge us to reconsider what we tell ourselves each day.
Listen here:
Via iTunes: https://iTunes.apple.com/au/podcast/conversations-with-writers/id1223836262?mt=2#episodeGuid=3179405d-88b1-4fca-8d9b-25f0a7fda930
Via Stitcher Radio: http://stitcher.com/s?eid=51027245&autoplay=1&refid=asi_twtr
Online Via The Whooshka Player: https://player.whooshkaa.com/episode?id=114203